BFO BuyFittingsOnline.com

FEATURED STAINLESS STEEL Pipe Fittings, Flanges, Threaded Fittings, Nipples & Valves

MORE STAINLESS STEEL Fittings, Brewers Hardware, Valves & Tapes
Custom Sanitary Fabrication
Stainless Steel Sanitary Fittings Made to Your Specifications and Drawings
Learn More Here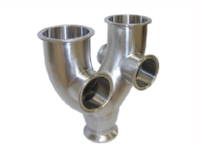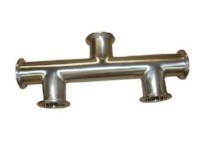 ---
BFO Buyfittingsonline - Over 40 Years of Exceptional Quality
Since 1976 - QMC Technologies and it's fittings divsion BFO Buyfittingsonline have continously expanded their presence in the industry as a national and trusted provider of quality stainless steel pipe fittings, flanges, nipples, camlocks & valves. While our main focus is all things stainless steel, we continue to branch out and extend our offerings to make your purchasing easy. We now carry all fittings in all materials and list thousands of line items online with access to thousands more not yet in our online catalog.
Our quality promise: we only carry high quality fittings which meet our highest integrity standards with one goal in mind - to lower your overall costs and increase your longterm ROI on your purchases.
That's why industry professionals choose BFO for their projects. They know they can rely on our quality fittings with quick delivery and reliable service focused on keeping you moving forward.
We have shipping points located throughout the United States to provide you with quickest delivery at the lowest possible cost. Our team works diligently to ensure that every order you place is filled correctly and that your purchasing process is easy and effortless!
For over 40 years, our commitment to quality products has remained unwavered and our dedication to our customers continues to grow. Because when you are successful, so are we.
Over 14,000 Stainless Steel Pipe Fittings, Tube Fittings, Fl

anges, Camlocks, Nipples & Valves