Custom Spool Assemblies
Custom Stainless Spool Assemblies - RFQ form & Part Numbers
Design, Engineering & Fabricating
AWS D18.1 certified welders can fabricate tubular assemblies from 1/2" up to 12" O.D.
Orbital welding equipment is available for high-purity welds that require no additional finishing.
We can also furnish weld maps and logs where required.
Instructions:
1.) Choose which custom fittings(s) you'll need quoted from the lists below
2.) Add to the RFQ form at the bottom of the page.
3-A Sanitary Certified Custom Spool Assemblies (Fabricated to Any Length)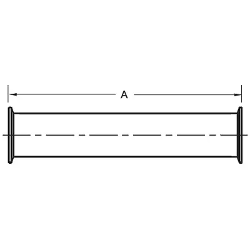 Tube O.D.

A (Minimum Length)

304 Stainless Steel
Part Number
316L Stainless Steel
Part Number
1/2"
2.25
N/A
C6SPOOL*-.50
3/4"
2.25
N/A
C6SPOOL*-.75
1"
2.25
C4SPOOL*-1
C6SPOOL*-1
1-1/2"
2.25
C4SPOOL*-15
C6SPOOL*-15
2"
2.25
C4SPOOL*-2
C6SPOOL*-2
2-1/2"
2.25
C4SPOOL*-25
C6SPOOL*-25
3"
2.25
C4SPOOL*-3
C6SPOOL*-3
4"
2.25
C4SPOOL*-4
C6SPOOL*-4
6"
2.25
C4SPOOL*-6
C6SPOOL*-6
More Custom Spool Modification Types Available for Quote: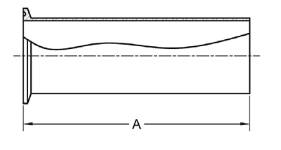 X17EMW - WELD X CLAMP
Maximum Length up to Approx. 20 Feet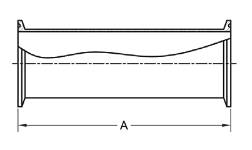 X17EMP - CLAMP X CLAMP
Maximum Length up to Approx. 20 Feet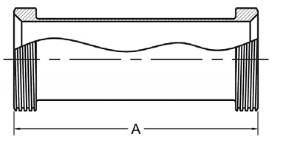 17C - Acme Thread x Acme Thread
Maximum Length up to Approx. 20 Feet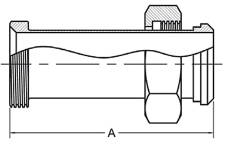 17D Acme Thread x Bevel Seat
Maximum Length up to Approx. 20 Feet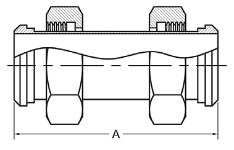 17E Bevel Seat x Bevel Seat
Maximum Length up to Approx. 20 Feet
Polished Orbital Weld Fittings

32Ra Polished ID/OD Orbital Weld Fittings in Tube Sizes 1/2" - 4" in 304 or 316L Stainless Steel
Step 2.) Build Your Quote and Submit from the Parts List Above